The Zurich Corpus of Vowel and Voice Quality
A database comprised of circa 34 600 utterances of 70 speakers
Version 1.0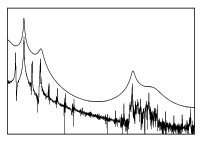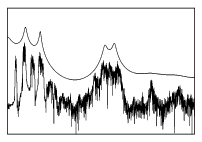 The vowel /o/ spoken by an eight year old child (left)
and sung by an adult tenor (right) on a fundamental
frequency of c. 250 Hz.
The Zurich Corpus Version 1.0 comprises:

Utterances of 70 speakers; 46 nonprofessional speakers, children, women and men, and 24 professional actors/actresses and singers of straight theatre, contemporary singing, and European classical singing.

Circa 34 600 sounds of the long Standard German vowels /i-y-e-ø-ɛ-a-o-u/ produced with varying basic production parameters such as phonation type (voiced, breathy, creaky, whispered), vocal effort (medium, low, high, shouted), fundamental frequency, vowel context (V and sVsV context) and production style (speaking or singing styles).

In addition, for each speaker, a text read and, for professionals, songs/arias are also included.